OUR PURPOSE
ENHANCING LIFE BY
ELEVATING HOMES
EXPERIENCE INNOVATION
EXPERIENCE INNOVATION
---
We are the designers and the manufacturers of the only vacuum elevators in the region. We were founded as a manufacturer of electrical metal enclosures and have diversified to become the pneumatic elevator supplier in U.A.E PVE revolutionizes the way people are transported vertically. The design is unique, utilizing materials and components of the highest quality, thereby reducing maintenance costs and time
---
AG Elevators specializes in offering custom-built interior cabins for the elevators. Aesthetically pleasing cabins and doors made of different materials such as painted steel, stainless steel hairline finish, mirror finish, etched stainless steel, custom etched stainless steel, embossed steel, printed steel pictures, etc. can be offered by us.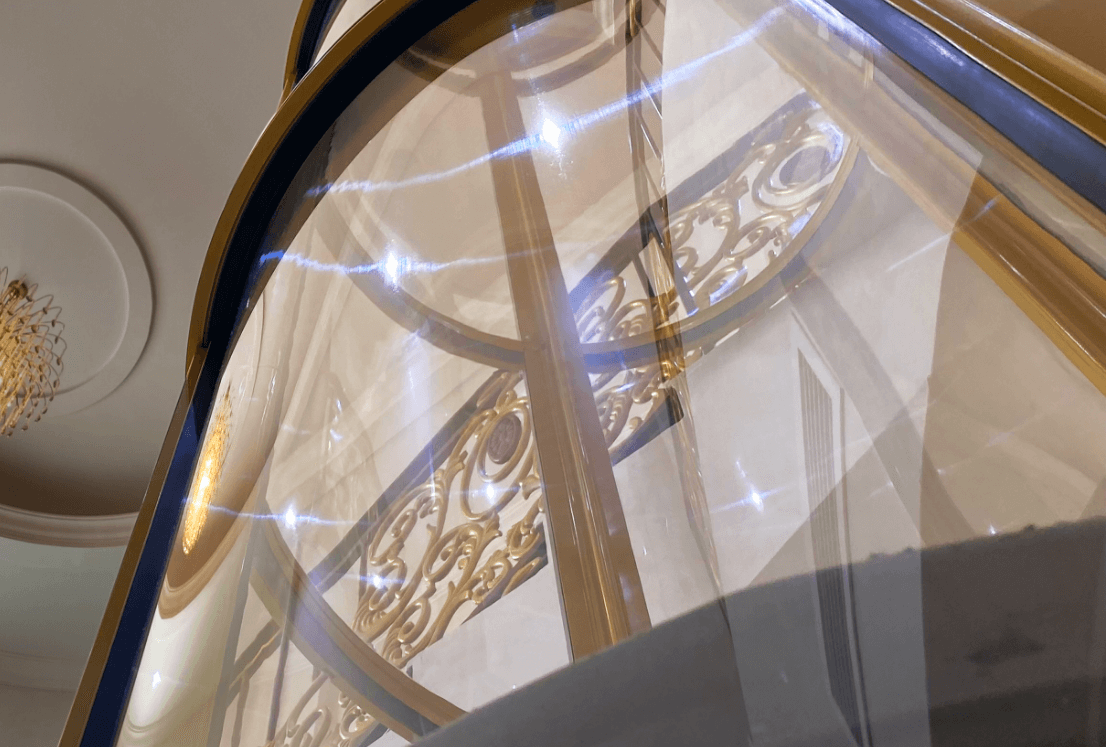 AG Elevators is not just a company selling the standard range of elevators.
We Have The Capability To
Design
Install
Maintain
Manufacture
Supply
AG-Elevators is a pioneering local manufacturing set-up, producing highly engineered metal enclosures for electrical equipment and offering a work-of-art solution that brings to your home the luxury in vertical transport. Innovation and technological advancement are the two factors driving the products since our establishment. Thanks to the highly qualified team who have accumulated knowledge and experience through all these years, we have today an extensive network of installations nationwide and have sold and installed countless residential elevators in our history. We share a joint vision and work towards awarding our customer the best that suits their needs. YES! WE LISTEN TO OUR CUSTOMERS!